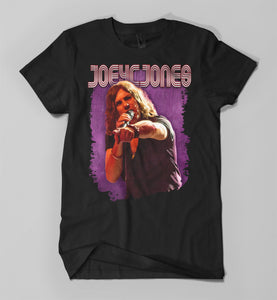 Joey C Jones New Apparel Line!
Karma Ink! Robot is super excited to announce we have added Joey C. Jones merchandise to our website!
Joey C. Jones is a Dallas-based singer, songwriter, and producer. Joey formed Sweet Savage USA in the 80's and helped pioneer the Sunset Strip glam metal look and sound, and has written, produced, and performed music since 1985.
In the 1990's Joey formed Joey C Jones and The Gloryhounds and had great success with the video "I Can Wait All Night" which received massive airplay on MTV and MTV Europe.
Joey continues to do shows today with the likes of, Lita Ford, Jake E. Lee's Red Dragon Cartel, Ratt, Cinderella, Faster Pussycat, Gilby Clarke, Tom Kiefer, and more.
Grab his latest shirts from our Band T-Shirt section and in the Hat section!